Wax is what attaches any surfer to their surfboard. The surface of any surfboard is slippery, which unfortunately makes it very hard for our feet to grip. Wax creates bumps on the board that your feet are able to hold. All surfers need to have wax on their surfboards if they wish to stand up.
Follow these basic steps to wax your surfboard like a pro!
What you'll need:
Basecoat wax
Topcoat wax
Wax comb
Step 1 – Clean your surfboard
If you are waxing up a brand new board, go straight to step two. If you're re-waxing an old board, you're in the right step!
When re-waxing an old board, it is crucial to first clean the deck of any old wax. Older wax will flake off and may ruin the structure of your new wax job. You want the base coat to be applied directly to the surface of your board.
To remove wax, use the straight side of your wax comb. Our favourite method is to leave the board in the sun for a few minutes to allow the wax to melt a little to make this process easier. WARNING: Do not leave the surfboard in the sun for long periods of time. Many wax combs also have curved edges to ensure that wax is also removed from the rails of the board. There are a number of products on the market such as Ocean and Earth Wax remover which retails at approximately $15 dollars that will dissolve the excess wax that you may have difficulty removing. Another alternative is head to your local hardware store and grab a bottle of mineral turpentine. Once your board is clean, dry and glossy you are ready to apply the base coat.
Step 2 – Applying the base coat
Recommended base coat for learning to surf in Perth: Sticky Bumps Base Coat.
The base coat is the most critical layer of wax on your board. The top coat is intended to wear out after a couple of sessions however the base is meant to remain until your next complete re-wax. Once parts of your base coat fall off it can be difficult to reapply.
The aim of this layer is to create bumps that will last on your board. Typically, this wax is much harder than your standard surf wax to add to its longevity. As a result of this, it is harder to apply so pressure must be used to ensure it sticks. Whilst waxing, the wax will skip and make sounds at times, however this is just the stick of wax bouncing over bumps that have already formed. Start all strokes broad before becoming refined once the bumps begin to emerge. There is no right or wrong way to apply the wax however here are some methods that we use: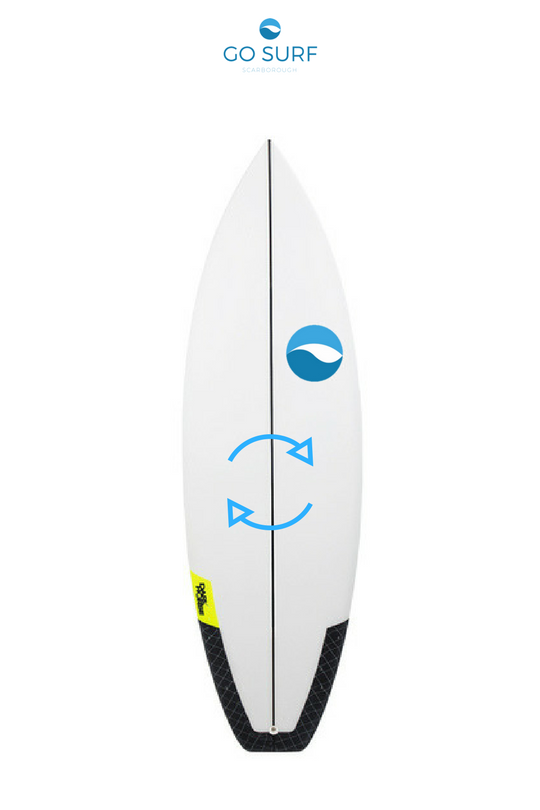 Apply wax in sa small circular motion over the board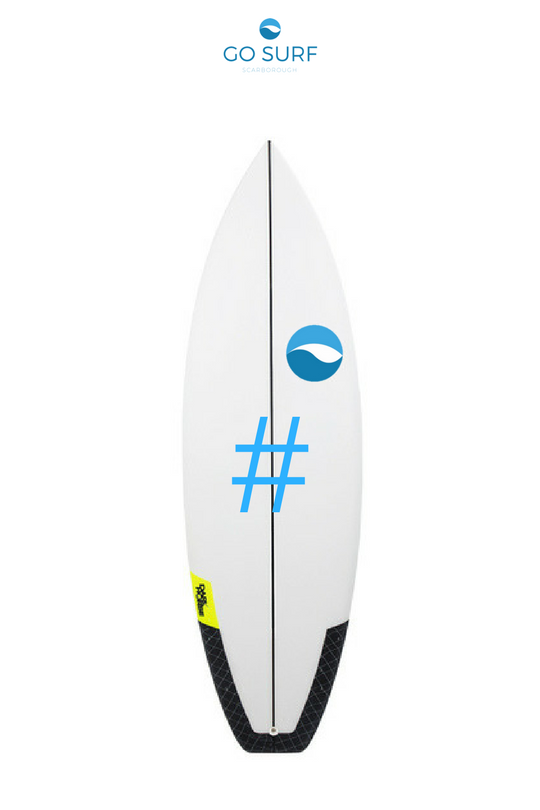 Apply in a criss-cross pattern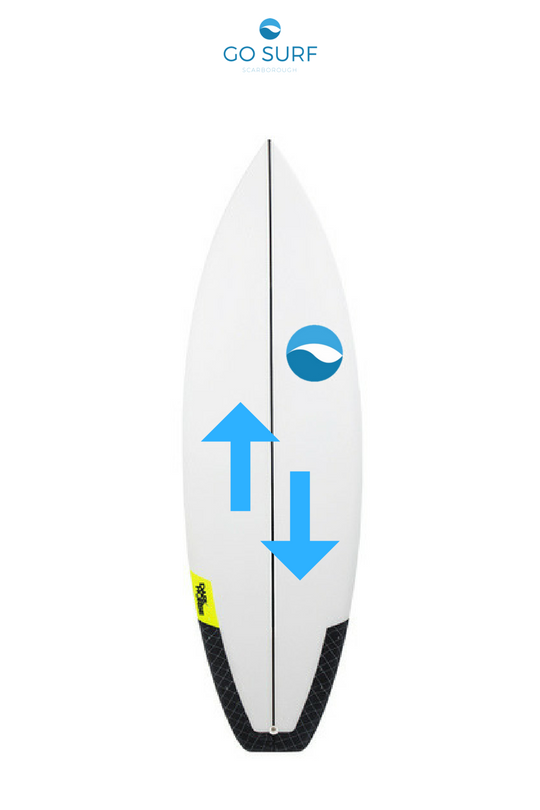 Apply in up and down strokes
You should try a variation of waxing patterns until you find one that works for you. Continue rubbing in the wax until depth has been created through the bumps.
Step 3 – Applying the top coat
Recommended top coat for learning to surf in Perth (Summer): Mr Zog's Mid Cool
Recommended top coat for learning to surf in Perth (Winter): Mr Zog's Cold/Cool
The top coat is far stickier than the base coat, as it allows you to grip the board by sticking to your feet. Unlike the base coat, this layer of wax is affected by the temperature of the water. Most cases of wax have the recommended temperatures on the outside specifying what temperature it should be used in.
When surfing in Perth, we recommend Mr Zog's Mid Cool for the summer months and Mr Zog's Cold/Cool for the winter, however any brand of wax may be used within the temperature range outlined. The reason for different temperature range is to ensure the wax remains sticky with the surrounding waters, as some tropical styles may freeze in winter ruining traction, where as the cold water ones may not be sticky enough in summer.
As this wax is softer than the base coat, you will not need to push down as hard when applying. We still recommend using the waxing methods outlined above when applying the top coat to the base coat.
Surfboard Wax Maintenance
The top coat will slowly begin to fall off with use, so we recommend putting a little bit on before every surf. If the wax becomes very slippery, your wax comb may be used to scratch the wax to again give better traction.
We recommend re-waxing your surfboard at least twice a year; just before summer and winter. This will ensure that your top coat is constantly matching the water temperatures.